Gary Baney
Top 100 IT Leader (and Dragon Boat Racer)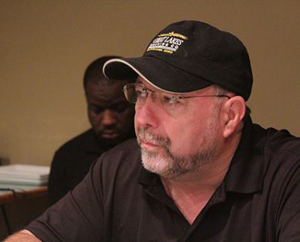 Gary Baney Speaking Topics include:
Career Management into your 60's … and beyond (for an older crowd – encouraging, practical advice)
The Impact of IoT on Healthcare and Healthcare Education (for either techies or for healthcare community)
The Joys of Speaking Vietnamese, Drywall Hanging, Writing Software, Dragon Boat Paddling, and an Inter-racial Relationship (Fun for anyone!)
Gary Baney has been involved in hands-on software development, technology project management and software development management since 1980. During his career, Baney has authored several commercially successful software products, has managed the software development teams of several large corporations, has taught effective software development skills to literally thousands of professional developers, and has effectively influenced the software architectures of some of the largest corporations in the world.
Baney has enhanced his technical experience with strong leadership, communication and people management skills. As the Chief Application Development Officer of ASMGi, Baney has direct responsibility for all software development projects of the organization. This includes taking development projects all the way from concept/proposal to deployment and the delivery of high quality ongoing support. Baney is dedicated to continuous improvement as a cornerstone of his professional performance.
Baney currently serves on advisory boards for Cuyahoga Community College, Cleveland State University, and DeVry University as a voice advocating tightly associating curricula to industry needs.
Achievements & Accomplishments
Has held several C-level executive and technical leadership positions in large, established corporations as well as start-ups and non-profits organizations.
Built, managed, and sold a consistently profitable blended-shore software development firm which served several Fortune 500 firms for more than 10 years.
Developed and implemented strategic partnership programs with many of the largest technology firms in the world including IBM, Oracle, HP.
Recruited as a member of several business and technology advisory boards with technology legends such as Len Kleinrock, Uny Cao, Marc Fleury, and Gordon Bell.
Has enjoyed one-on-one time with Len Kleinrock, Gary Kildall, Patrick Martin, Marty Cooper, Bill Gates, and Andy Grove.
Elected as a core member to the Sun JSR77 (J2EE manageability) committee and as a reviewer on the JSR88 (J2EE deployment) committee.
Designed and implemented the first virtual Java QA Test Lab which allowed Java developers to validate their code for Java Standards compliance, execution efficiency, and scalability.
Provided software architecture advisory services to some of the largest corporations in the world (United States, China, Hong Kong, Israel). Taught technology leaders in these corporations how to calculate the ROI on component-based software reuse initiatives.
Computer World Premier 100 IT Leader Honoree
Education
Graduated cum laude from Judson University in 1984 with a BA in Chemistry.
Graduated from Northwestern University's Kellogg Graduate School of Management in 1986 with an MBA.
Teaching Experience
Adjunct professor, Case Western Reserve University, Weatherhead School of Management; 1997 – 2004
Adjunct professor, Keller Graduate School of Management; 1989 – 1993
Faculty Advisory Board, Keller Graduate School of Management; 1991 – 1993
Associate Professor of Computer Science, Judson University; 1982 – 1989
Department Chair, Computer Science, Judson University; 1987 – 1989