Yvonne Pointer
Speaker, Author, Humanitarian, Philanthropist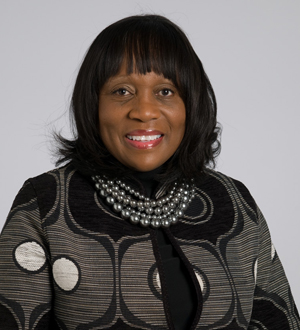 Yvonne Pointer inspires people and businesses to go beyond tragedy and find "Personal Success." Her Speaking Topics include:
From Darkness into the LIGHT
The Power of FORGIVENESS
The new Pointer Network: and the Spirit to SUCCEED
From Tragedy to SUCCESS
Do it AFRAID
As one of America's leading voices on faith, redemption, forgiveness, success and spiritual guidance, she is a mother, CEO, and award winning national activist and author. Yvonne has inspired and motivated thousands of individuals to achieve more through the murder of her daughter and her own triumph. She is President of the Gloria Pointer Teen Movement Foundation in Ghana, West Africa and Founder of Positive Plus, a network of concerned citizens that provides counseling, spiritual support and guidance to women around the world.
Yvonne Pointer is a nationally known Cleveland anti-violence activist, author, motivational speaker, philanthropist, and member of the Ohio Women's Hall of Fame. She is the founder of Positive Plus, a support group for women who have lost children through violence, and co-founder of Parents Against Child Killing.

She has appeared on the Oprah Winfrey Show. After the 1984 murder of her daughter Gloria and is now collecting donations and providing spiritual support for African children. The Gloria Pointer Teen Movement Initiative, founded by Ghanaian Anthony Tay, supports West African youth in obtaining an education and a healthy lifestyle.
Yvonne touches the hearts and monds of her audiences and they leave fulfilled, uplifted and transformed. She is motivational, insightful and honest. Her speeches, lectures and seminars are customized to meet the needs of her clients.