Dan Hanson
Great Lakes Geek and Entreprenerd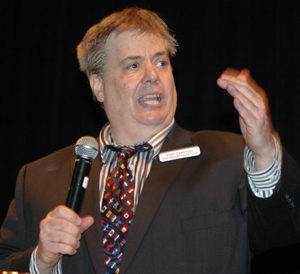 Dan Hanson Speaking Topics include:
Cleveland Cultural Gardens – Past, Present and Future
Interesting Cleveland International Hall of Famers
Cleveland 101 – Some interesting monuments, statues and places you may not know about
Cleveland Tech History
Computer Industry History
Some Classic Problems in Mathematics
Where am I – Cleveland Landmark Photo Quiz
Ethnic Groups in Cleveland
12 Cleveland Seniors you should know about
12 Cleveland Women you should know about
Murder in the Cultural Gardens – Dan's first novel
Note: Having taken tens of thousands of Cleveland photos over the years, Dan's presentations usually feature images.
---
Dan Hanson has both a Bachelor of Science and Master of Science degrees in Mathematics.  He founded Magnum Computers Inc., a Cleveland computer consulting firm (Magnum began as a programming shop and evolved to include hardware, networking and Internet products and services)
He was the founder and first president of the Cleveland Computer Society, an umbrella group of about 30 technology groups in NE Ohio region, President (5 years) of the Greater Cleveland PC Users Group  and President (3 years) of the Association of Personal Computer User Groups, an international group representing 400,000 people.
Dan is the Executive Director (volunteer) of Computers Assisting People Inc. (CAP), a 501c3 non-profit striving to bridge the digital divide in Cleveland and Northeast Ohio.  www.capinc.org
As the "Entreprenerd" (Dan coined the word) he has been involved in several DotCom ventures (mainly content websites) including ClevelandSeniors.Com, ClevelandPeople.Com and ClevelandWomen.com attracting almost 50,000 daily visitors.  He has published over 5,000 YouTube videos with over 4.5 million views.
Dan served as Technology Editor and columnist (10 years +) for Inside Business Magazine.  He produces the Great Lakes Geek podcast show on business, science and technology.
He is Co-Founder and president of the board of the Cleveland International Hall of Fame and a founding Board member of Worldwide Intercultural Network (WIN), Committee Co-Chair of Cleveland Asian Festival, Executive Board of Cleveland Cultural Garden Federation and many more.
He has received numerous awards and recognitions – 8 time Microsoft MVP, Crain's Who's Who in Technology, International Jerry Award winner, Society of Professional Journalists, Rotary International, American Nationalities Movement, etc.
Dan published his first novel in 2020.  Murder in the Cultural Gardens is a whodunit mystery based in the Cleveland Cultural Gardens.