Katie Brennan
Police Reform and Northern Ireland Expert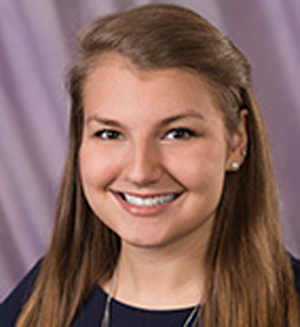 Kathleen Brennan Speaking Topics include:
Police reform in Cleveland
Northern Ireland's police reform process (and how we in Cleveland can learn from them)
Many topics related to Northern Ireland's history of violence, peace process, and current state
Key issues in Cleveland/America and how we can learn from Ireland/Northern Ireland's experience (namely: police reform, immigration issues, prejudice)
Northern Irish youth perspectives on their community, antisocial behaviors, and the future
Irish history, particularly the 1916 Easter Rising
The women of the 1916 Easter Rising–how their role in the Rising was ahead of their time (and then went away under the leadership of De Valera)
Katie Brennan is a 2016-2017 Public Service Fellow at the Cleveland Foundation. In her position, Katie works as a Cleveland Foundation representative with the Cleveland Community Police Commission, aiding in tasks ranging from administrative support to research and policymaking. Through her fellowship, she has also begun work on the leadership team of the True2U eighth grade mentoring program for CMSD students and is working on issues relating to education reform in Cleveland.
Katie graduated Summa Cum Laude from the University of Notre Dame—where she was a Hesburgh-Yusko Scholar"with a Bachelor's in Sociology and minors in Irish Studies and Irish Language & Literature. She received a Master's in Conflict Transformation and Social Justice at Queen's University Belfast in Northern Ireland. Her MA thesis focused on police reform in Cleveland and what could be learned from Northern Ireland's reform process.
Katie also serves as a teacher in the St. Ignatius/Walsh Jesuit Irish Studies Program and has worked at length with the Arrupe Neighborhood Partnership. Previously she has also served as a research assistant on the Northern Ireland Project at the University of Notre Dame, a 1916 Easter Rising Project at Notre Dame, and with the Cleveland Irish American Archives Society.  She also served as an intern on a PBS/BBC documentary about the Irish 1916 Easter Rising.