Veronica Dahlberg
Founder and executive director of HOLA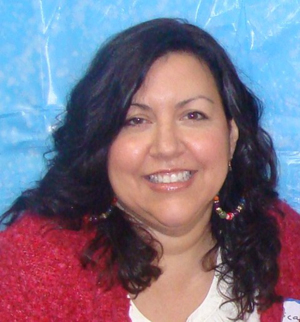 Veronica Dahlberg Speaking Topics include:
Latino community
Northeast Ohio Latino immigrants and their families
Immigration:  including policies, history, current trends, influence on politics, humanitarian concerns, economic impact
Advocacy and grassroots organizing
Veronica Isabel Dahlberg was born in Canton, Ohio, the daughter of Mexican and Hungarian immigrants. Her father was a Hungarian refugee who met her mother in Mexico. They moved to Cleveland's Buckeye neighborhood, populated by other Hungarian immigrants. From there, they moved to Ashtabula, where they built a home they owned for over 50 years. Her family was active in church and community, promoting Hispanic culture and helping people for many decades. This legacy was carried forward by Ms. Dahlberg, who has been active in the northeast Ohio Latino community for over 20 years.
She is founder and executive director of HOLA Ohio, which works to empower Latinos through leadership development, civic engagement and advocacy. She also established the HOLA Business Association, a group of over 60 Latino-owned small-businesses who provide support. HOLA's work has been featured in the Los Angeles Times, New York Tomes, Cleveland Plain Dealer, Washington Post, and a three-part series on Telemundo.
She is a frequent public speaker and has received several recognitions, including.
2016 Presenter, Lorain Hispanic Leadership Conference
2016 Keynote, Zonta Club International, Spring Conference, International Women's Day, Cleveland
2016 Presenter, Getting to know your neighbor, Cultural Competency in Summit County, Akron
2016 Fellow, Latino Vote Washington D.C.
2016 Speaker, Hawken School
Keynote, "Hispanics Leading & Serving our Nation with Pride & Honor," Department of Defense
Speaker, American Jewish Committee, Global Leadership Seder
Presenter, The Big Read, Kent free Library, Kent, Ohio
Ohio Leader, Latino Advocacy Days, Washington D.C.
Presenter, Summit County Metro Parks
U.S. Border Patrol Citizen's Academy—Completion of six week program
Speaker, The McCeary center for African American Studies
Speaker, U.S. Attorney/FBI Civil Rights Conference
2015 People to Watch, Cleveland Plain Dealer
2014 MSNBC Profile Hispanic Heritage Month
2014 Winner, $10,000 Torchlight Prize
2014 Distinguished Hispanic Ohioan Award, Ohio Latino Affairs Commission, Governor John Kasich
2014 Recognition, "For Service and Dedication to the Hispanic Community, City of Cleveland
2013 Community Advocate of the Year, Hispanic Roundtable, Cleveland
2012, "Characters Unite" Award, NBC Universal
2009 "Upstander" recognition, one of 24 people making a difference in Northeast Ohio
2005 Woman of Achievement Award, Lakeland Community College
Leadership Ashtabula County
Leadership Lake County