Sanjay Garg
Shiksha Daan and other
Community Volunteer Efforts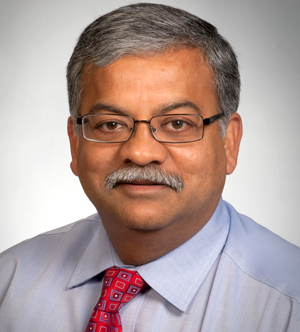 Sanjay Garg Speaking Topics include:
How to start a community volunteer effort
How Asian Indian community is giving back to the Greater Cleveland Community through volunteerism and service
Opportunities to help with education and development of youth from low income families – how you can contribute
NASA Research in Aeronautics to enable advanced aircraft concepts
Dr. Sanjay Garg received his Ph.D. from Purdue University in Aerospace Engineering. He has worked as a controls engineer at NASA Glenn Research Center (GRC) since 1988 and is currently Chief of the Intelligent Control and Autonomy Branch. He is responsible for the development of advanced dynamic modeling, health management, and control design and implementation technologies for current and future aerospace propulsion systems. He supervises a group of 26 engineers conducting research in support of NASA Aeronautics Research and Space Exploration programs.
Dr. Garg is internationally recognized for research contributions in application of multivariable control technologies to aerospace vehicles, and for leadership in application of Intelligent System technologies to propulsion systems. He has authored over 80 technical papers and has presented graduate seminars at various universities. Dr. Garg is a recipient of the NASA Medal for Exceptional Achievement, NASA Medal for Exceptional Service, and a NASA fellowship for the Program for Management Development at Harvard Business School.
He has also completed the NASA Senior Executive Service Candidate Development program. Dr. Garg is an Associate Fellow of AIAA (American Institute of Aeronautics and Astronautics) and served for 2 years on the AIAA Board of Directors as Director – Technical, Information Systems Group.
Dr. Garg is very active in the Cleveland community to help with the development and education of under-privileged youth. He serves on the Board of Trustees for FICA (Federation of India Community Associations) and founded "Shiksha Daan" (Gift of Education) as a project of FICA.
The objective of Shiksha Daan is to get the local Asian Indian community more involved in the education and development of local youth. Shiksha Daan was started just 3 years ago and already has over 50 volunteers supporting a tutoring program for Bhutanese refugees' children and various activities as part of partnership with Y.O.U. (Youth Opportunities Unlimited), Breakthrough Schools and CollegeNow.
Dr. Garg served for 3 years on the Philanthropy Committee of the Harvard Business School Club of North-East Ohio (HBS-NEO) and served for two years as the Vice President for Community Partners on the HBS-NEO Executive Committee. In the latter role, he was instrumental in starting a scholarship program funded by HBS-NEO for leaders of the Cleveland area non-profit organizations to attend non-profit executive management training programs at Harvard Business School.
Serving on the HBS-NEO Philanthropy Committee has helped Dr. Garg get a broad perspective on the local organizations that are working to improve the education opportunities available to the local youth. Dr. Garg founded a small private foundation – "Swaminathan and Garg Foundation" which provides scholarships for deserving financially challenged youth to attend premier educational institutions – high schools in Greater Cleveland area and major universities in U.S. and India.