Li Li, MD, PhD
Director, Swetland Center for Environmental Health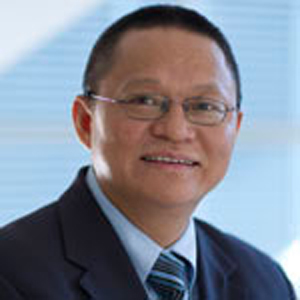 Dr. Li Li Speaking Topics include:
Environmental Health
Health Disparities
Global and International Health
Clinical Translational Science
Chronic Disease Prevention Research
Obesity, Energy Imbalance and Cancer
Environmental Determinants of Health Disparities
Cancer, Genomics and Primary Care
Acculturation and Health Disparities
Sleep and cancer
Gut microbiome and health
Dr. Li Li MD PhD is a Professor of Family Medicine, Epidemiology and Biostatistics, and the Mary Anne Swetland Professor of Environmental Health Sciences at Case Western Reserve University. Dr. Li is also the Associate Director for Prevention Research at Case Comprehensive Cancer Center and a practicing family medicine physician at University Hospitals Cleveland Medical Center. In addition, from 2001 – 2006 he was a Damon-Runyon Clinical Investigator.
Dr. Li's research interests involve cancer, molecular/genetic epidemiology, and disease prevention. He is particularly focused on the intricacies of gene-environment interaction, and cancer disparities. To this end he is pursuing research to understanding the complex interplay among the environment, behavior, lifestyle, colon cancer screening, and the colon cancer genome. In 2010 he initiated and has continued to spearhead a research collaborative with the Shanghai Zhabei Health Bureau in China. Here he established a large community-based cohort investigation of 48,000 people to study lifestyle, environmental, and genetic determinants of chronic diseases in the Chinese population.
As the Associate Director for Prevention Research at Case Comprehensive Cancer, Dr. Li oversees population and prevention research that cuts across all aspects of translational cancer research ranging from epidemiology and behavioral sciences to genomics and prevention. Dr. Li has made significant contributions to numerous large multi-investigator efforts, including the Case Center for Transdisciplinary Research on Energetics and Cancer (TREC), the Case GI Malignancy Special Program of Research Excellence (SPORE), and the Oxford University-led international consortium for Colon Cancer Gene Discovery (CoGENT).
Dr. Li is also the director of the Case-China Health Initiative that promotes a medical student exchange with the CWRU School of Medicine and two Chinese Universities: Zhejiang University School of Medicine in Hangzhou, and Fudan University School of Public Health in Shanghai. In addition, he is also founding director of Clinical Translational Science PhD program at CWRU School of Medicine.
The National Cancer Institute (NCI) has continuously funded Dr. Li's research.